EPCE
The utility industry and its workforce continue to evolve, but one thing remains constant – the need for capable and skilled workers. The EPCE Coalition Meeting provides utilities the opportunity to discuss and learn relevant ideas to support initiatives that develop the energy industry's workforce. Learn more about EPCE below.


Loyalty Rate
Ends 12/15/17

Early Bird Rate
12/16/17-2/2/18

Advance Rate
2/3/18-3/18/18

Onsite Rate
Begins 3/19/18

EPCE & EP

$725

$725

$850

$850

EPCE Only

$0

$0

$0

$0
No additional charge for the EPCE meeting for those attending the ELECTRIC POWER Conference

Meeting Topics Include:
Online education and training resources to support your organization's workforce development initiatives such as apprenticeship training, professional development, employee career progression, leadership training, and more
Interactive, technical learning tools designed to develop a skilled and knowledgeable energy employee
Best practices to develop a skilled and prepared workforce that save time, staff resources, and expenses from peers and industry experts
Effective practices to support succession planning, knowledge transfer, retention and training
Interactive roundtable discussions to support benchmarking utility training practices
Networking opportunities with peers
Who Should Attend:
Professionals responsible for training, retaining and securing an effective workforce, including all supervisory, management and consulting professionals
All energy/utility companies and organizations, including EPCE members
EPCE – Online Solutions for Educating and Training the Energy Workforce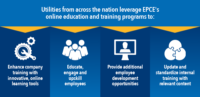 Energy Providers Coalition for Education (EPCE) is a national industry coalition working collaboratively on workforce development solutions, translating what would be separate individual efforts into a national, industry-wide solution. EPCE's membership consists of IOU's, national and regional associations representing co-operative and municipal utilities, government agencies, professional associations, IBEW and local unions, representing over 75%+ of the utility industry and over 3,000 individual EPCE member organizations.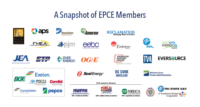 Contact Jill Dean if you would like to inquire about a group plan or have registration questions.
713.343.1880 | jdean@accessintel.com
The reservation deadline is February 16 to receive the discounted rate of $220/night, so make sure to book before the block is full and rates increase. Please contact Kim Arellano with any questions at karellano@accessintel.com or by phone at (713) 343-1879 for further assistance.
ELECTRIC POWER Conference & Exhibition
Gaylord Opryland Resort & Convention Center
2800 Opryland Drive
Nashville, Tennessee 37214 USA
For more information about EPCE, please visit www.epceonline.org.