Networking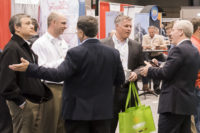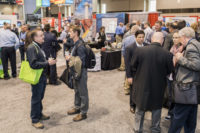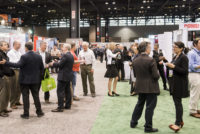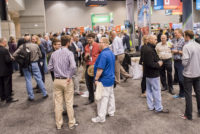 ELECTRIC POWER's highly attended networking receptions provide the opportunity to genuinely connect with others from the power industry. It's not hours of waiting in line just to get a drink like at other industry events; you can grab your drink and be on your way to meet with peers in power generation!
20th Anniversary Kick-Off Celebration
Monday, March 19
5:00 PM – 7:00 PM
Water's Edge Atrium
Sponsored by:

           
Join us for a celebratory bash in the Water's Edge Atrium at the Gaylord Opryland Convention Center as we celebrate 20 years of providing education and training to the electric power generation industry! Connect with peers and relax with a drink and appetizers before the full conference & exhibition is underway.
Live from Nashville!
Tuesday, March 20
4:00 PM – 6:00 PM
Exhibit Floor
Sponsored by:
Grab your cowboy hats and boots and head to the exhibit floor for this lively reception from Music City! Keep an eye out because it's rumored that Willie Nelson and Dolly Parton just may join you on the floor sipping on local Nashville beer and munching on barbecue sliders.
A Tennessee Flavored Farewell
Wednesday, March 21
2:30 PM – 3:30 PM
Exhibit Floor
Before the exhibit hall closes, enjoy some delectable desserts while connecting with those last few exhibitors you needed to meet, or grab your colleagues to continue the conversation from earlier as you meander the aisles making a final few connections.
Rhythm & Brews at the Wildhorse Saloon
(Additional $35 fee applies)
Wednesday, March 21
7:00 PM – 10:00 PM
Downtown Nashville
Sponsored by:

           
Experience true Nashville at this off-site networking event at the Wildhorse Saloon! Enjoy live music from our private, second floor reception area, a frosty beverage, and kick up your heels with the locals during line dancing lessons!